NPS Weekly Church Bulletin
​​​​​​​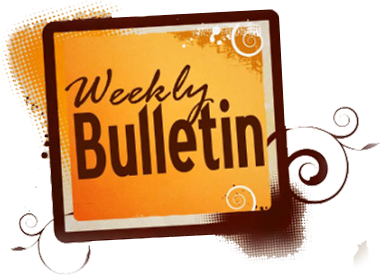 View this week's worship bulletin!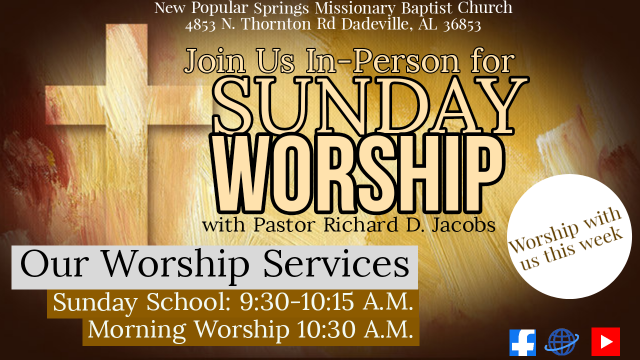 JOIN US
​​​​​​​FOR WORSHIP
THIS WEEK
Join us this week for worship as we praise, pray and hear the preached word of God.
We are offering in person and online worship experiences!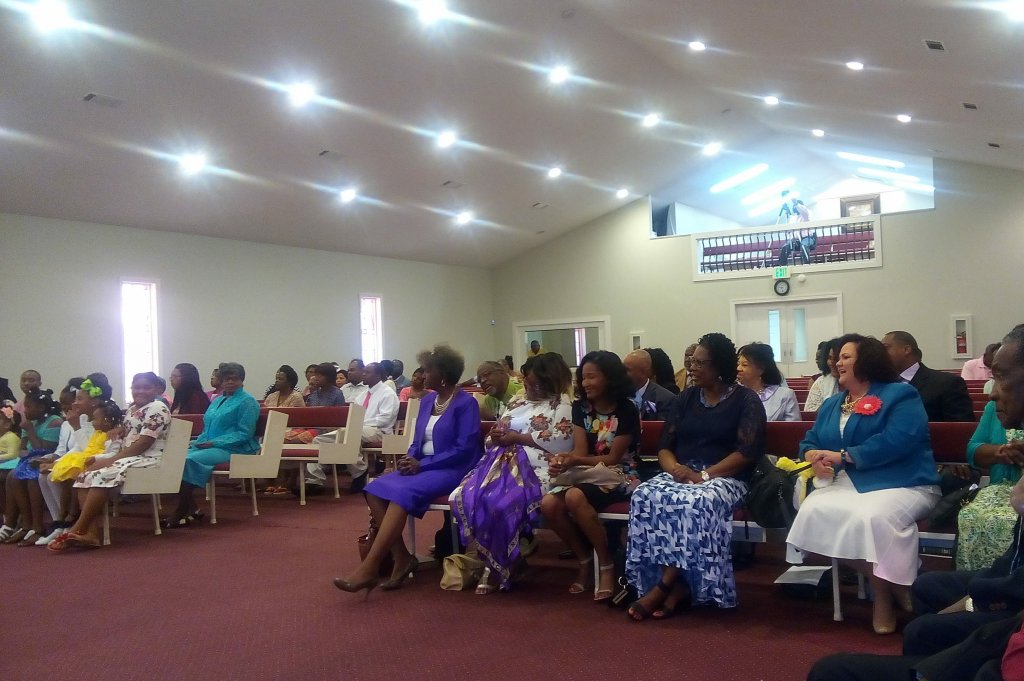 Join us each sunday at 9:30 a.m. for our Sunday School.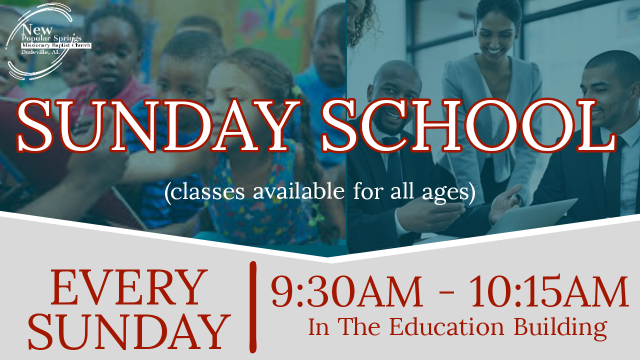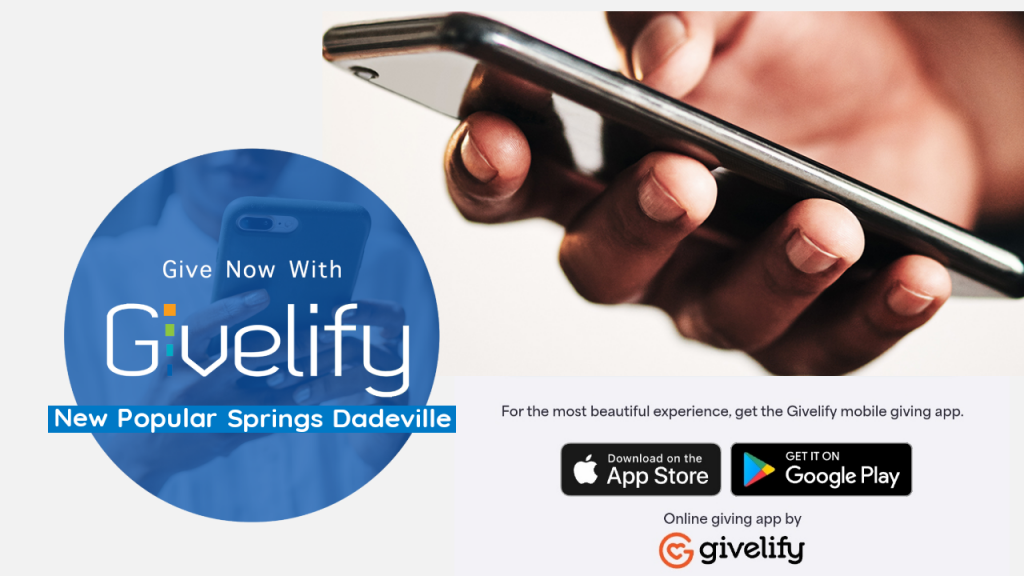 PRAYER LIST
Continue to keep all of our Prayer List in Prayer!
"Therefore I say unto you, What things soever ye desire, when ye pray, believe that ye receive them, and ye shall have them." (Mark 11:24)

FIRST TIME VISITORS!!!

Visiting a church can be very unnerving. If this is your first time as a guest, you may have questions. What time is service? Are there classes for children? Are there activities for young adults and college students? Are there weekday activities?
New Popular Springs is a bible believing Church where Christ is our main focus. We offer a worship service for the entire family on Sundays, with worshipers of all backgrounds in mind. We also have Sunday School classes for all ages and our Wednesday night bible study class is biblically based and doctrinally sound focusing on the equipping of the saints for the work of ministry (Ephesians 4:12).
Please join us this week for any of these opportunities to grow in the knowledge of our Lord Jesus Christ! Come, meet God, worship, praise, give thanks and nourish your spirit. We'd love to meet you and will be happy to answer any questions you have.
Truly, it is always a blessing to be able to welcome new members into our church family. One thing that new members hear quite often in our fellowship is our church mission: "A Missional Church Striving to Reach Higher Heights".

This is because we are a Church that is on Mission fulfilling the Great Commission of Jesus Christ. To assist all new members with the assimilation process, we offer a new members class with a new members package that contains useful information about being a member at New Popular Springs Missionary Baptist Church.
With an emphasis on praying for, supporting, participating and giving to the work of the Lord among us, we welcome new members to join us as we strive to reach Higher Heights!

STAY UP TO DATE
With emails, texts, notifications and communications of regular or special messages when we need to get the word out.
We will inspire, protect, inform, and engage you using the technology you prefer.
You will receive Church event reminders, prayer requests, weather closing notices, schedule changes, youth group notifications, and other communications such as volunteering opportunities, religious education updates, messages to the elderly and housebound, and outreach program announcements.